Music Lovers - Need live music? - click here!
  Pro Musicians - Join Now!
AFM Initiation Fees always waived for former AFM members
AFM & Local Initiation Fees always waived for former Local 56 members
Members - Fillable Contracts, Member Directories and more available at the
Members Only page.
Mailing Address
233 Fulton St. E #Suite 210 G, Grand Rapids, MI 49503
Office Hours: Mon - Fri  / 2 PM to 5 PM
Welcome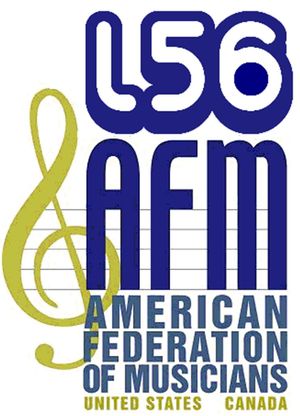 We are a Union OF Professional Musicians, run BY Professional Musicians FOR Professional Musicians - Local 56 of the American Federation of Musicians of the United States & Canada, which collectively represents 80,000 professional musicians. Our members live in West, Central and Northern Michigan. 
Visit the AFM's official website.
See the video by the Grand Rapids Symphony Musicians Association.
L56 Musicians Perform at GR Festival of the Arts
Grand Rapids Fed of Musicians
233 Fulton St. E #Suite 210 G
Grand Rapids, MI 49503
(616) 451-4374
Email: grfm@livemusicgr.org